New Volvo V60 Recharge in Lafayette LA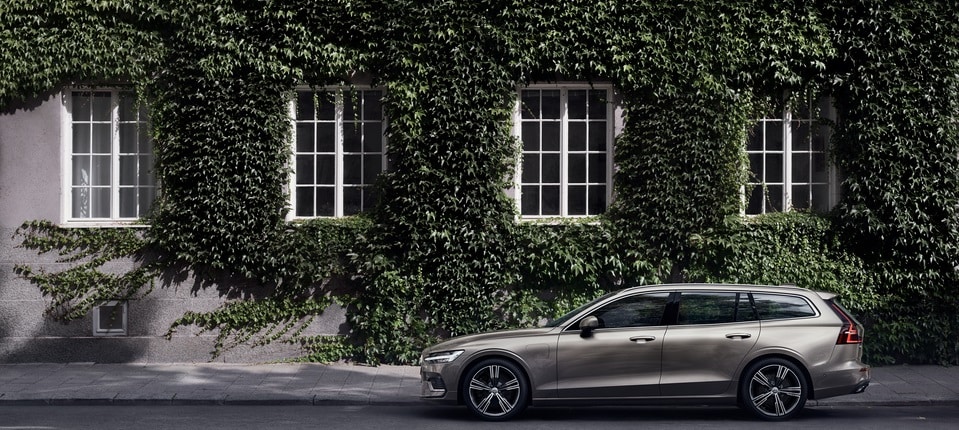 What Makes the Volvo V60 so Popular?
If you are searching for a great plug-in hybrid vehicle for driving around New Iberia, Volvo V60 Recharge suits that purpose. This vehicle is popular among drivers because it packs a gasoline engine and electric motor under the hood. Its battery is centrally mounted to give it exceptional balance. Additionally, it offers a pure electric driving mode to offer you zero emissions and has a hybrid driving mode for optimizing its efficiency. Here is everything you need to know about Volvo V60 Recharge.
Why People like the V60 Recharge
Volvo designs the V60 Recharge with adventure in mind. The top reasons why drivers around Opelousas are buying the V60 Recharge include:
A Longer Electric Range
Drive for a long distance on a full charge. This vehicle can drive over 56 miles in purely electric mode with zero tailpipe emissions.
Smooth Power Expression
The latest Volvo plug-in hybrid powertrain powers the V60 Recharge. The best thing about this powertrain is that it offers a smooth electric thrust, delivers high power, and gives you outstanding drivability.
Enhanced AWD Capability
A potent rear electric motor equipped to the V60 Recharge improves the overall AWD capability, optimizing towing and driving in slippery conditions.
Roomy Cabin
The vehicle has sufficient room to relax and stretch your legs. Thanks to the spacious cabin and supportive seats, the vehicle's room is all yours.
Ideal for Adventure
Whether you want to haul bikes, kayaks, or ski equipment for your excursion, the Volvo V60 Recharge comes with the right accessories to ensure your gear travels are secure.
Why People Are Buying Electric Cars
As EVs become common amongst buyers in Youngsville, their prices are declining drastically, and there are many reasons why car buyers are making the switch to these cars. From the environmental effect to the savings you can make on tax, gas, and maintenance expenses, an electric car can help you save a chunk of money. Listed below are the benefits of electric cars.
Good Value for Money
Electric cars offer exceptional value over the long term and can be an outstanding investment for drivers searching for an efficient and affordable way to move around Lafayette. Like the typical vehicles, the cost of an EV varies based on the model, make, type, and features. Luckily, many electric vehicles fit most drivers' needs and budgets.
Better for the Environment
Fully EVs have zero tailpipe emissions, making them cleaner, greener, and better for the environment than gas and diesel vehicles. A plug-in hybrid vehicle combines an electric motor and battery to give you a respectable driving range. The good thing about plug-in hybrids is that they can emit zero tailpipe emissions if you switch to pure electric mode. Reduced emissions translate to fewer greenhouse gases, allowing the world to move towards renewable, sustainable electricity sources.
Cheap to Maintain
Although an electric car may be pricey compared to standard vehicles, the overall running cost is significantly affordable. From enhanced fuel efficiency and low electricity cost to reduced maintenance needs and tax incentives, you will undeniably spend less on an electric car than you would if you opted for a gas-based vehicle.
Enjoyable and Quiet Driving Experience
One of the things you will notice when switching to an EV is the vehicle's quietness that creates a relaxing and comfortable driving experience. Most electric vehicles flaunt instant torque, meaning you will always have naturally spirited power at your fingertips.
Why People Buy from Giles Volvo Cars
Join the electric vehicle revolution by purchasing the Volvo V60 Recharge at Giles Volvo Cars. Car buyers around Lafayette, LA, always prefer us because we have a wide variety of vehicles on sale. Also, we offer reasonable financing options, and our customer service team is devoted to helping you get a vehicle that suits your budget and preference. Contact Giles Volvo Cars today to schedule a test drive.
How can we help?
* Indicates a required field