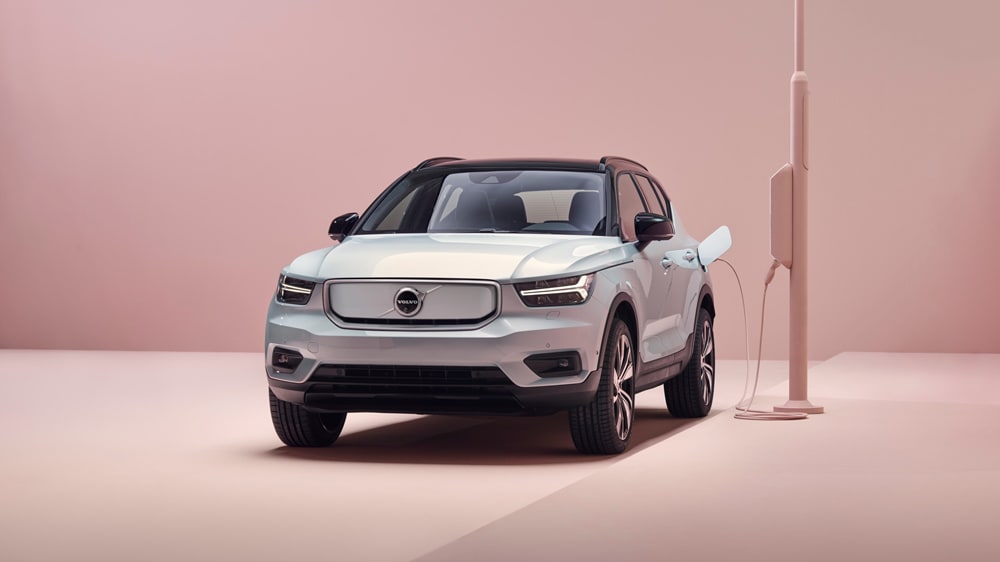 The power, performance, and comfort of a Volvo in an all-electric SUV? If this seems like the stuff of dreams then pinch yourself, because the Volvo XC40 Recharge is about to make that dream a stylish, affordable reality!
Set to be released in the fall, this new Volvo electric SUV is the maker's first foray into the all-electric SUV market—and in true Volvo style, you won't be disappointed.
With a starting price set to be under $48,000, buyers will enjoy high-end features at a price that's lower than you might expect for a luxury electric SUV.
So what kind of power and performance will the Volvo XC40 Recharge deliver?
Dual-Performance Front and Rear Electric Motors
0-60 in 4.7 seconds
402 HP
200+ Mile Range
80% Charge in 40 Minutes
Towing Capacity of Up to 2,000 Pounds
Impressive, right? And even more so when you're reminded that this carbon emission-free driving experience is wrapped in the style, comfort, and safety of a Volvo.
Enjoy:
One Pedal Drive for an Intuitive Experience
Blind Spot Warning with Steer Assist
Advanced Theft Protection Technology
While the Volvo XC40 Recharge is a compact SUV, it makes excellent use of every inch of the cabin space including comfortable seats and smart storage everywhere you look. You'll find thoughtful touches such as:
A Waste Bin
Several Cup Holders
Wireless Phone Charging
Foldable Bag Hook
Ample Rear Storage for Luggage
And More!
Pilot Assist elevates your driving pleasure and safety even further by allowing you to keep a set speed and distance to other vehicles and ensure you maintain the center of your lane. Of course, you'll want to keep your hands on the wheel and pay full attention, but Pilot Assist lets you relax a little.
And it gets even better.
Forget scheduling oil changes and other maintenance. Volvo's electric motors are sealed and are maintenance-free. That, plus the fact that charging may cost less than gasoline* means lower operating costs throughout the life of the Volvo XC40 Recharge.
Giles Volvo Lafayette looks forward to offering this Volvo electric SUV to our customers as soon as it's released. Want to learn more? Stop by to chat with a knowledgeable member of our team for more information and to stay informed about updates to the Volvo XC40 Recharge's release date.
*gas vs. recharging savings will vary by location